CLEEMANN - 
GLOBAL EXPERTS IN MARITIME SEATING

Since 1978, Cleemann Chair-Systems have been providing highly sophisticated, functional and extremely comfortable pilot chair systems to shipbuilders and shipowners all over the world. Being well-known for the high level of flexibility when designing an individual seat application, we have become established a leading company in the market.
Cleemann specialises in purpose built, ergonomic chair solution for a wide range of vessels including navy ships, rescue boats, work boats, luxury yachts and commercial ships. Our chairs are manufactured in accordance with strict ISO quality standards as well as the rules of major international classification societies and defence regulations.
Nowadays Cleemann makes use of the latest Solid Works 3D software in order to present a fast and professional solution when the standard does not fit.
Being situated in Ense, Germany near the industrial metropolitan Ruhr Area, we are performing global presence being supported by trading partners and agents all over the world.

We are an ISO-certified company!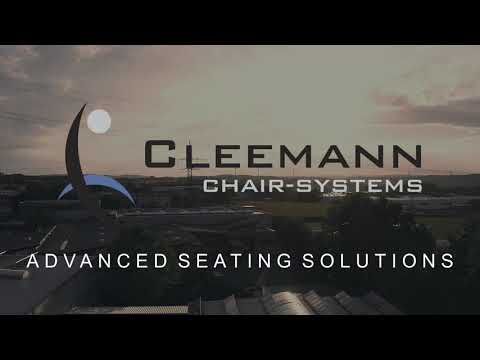 12 GOOD REASONS
FOR A CLEEMANN SEAT:

High quality upholstery with individual logo stitch (optional)
Adjustable armrests
Variable seat depth
Infinitive height adjustment of the seat top
Seat angle adjustment
Length adjustment of the seat top


Adjustable footrest
Adjustable backrest
Rotating mechanism
Strong Lifting-column
Deck rail
Aluminium ramp-frame

The naming of our seats already includes the most important features. The Nautic PRO for example offerslots of comfort and ergonomic design. The Nautic STAR however features a heavy duty suspension unit Please check the symbol-guide for more information.

TESTED, CERTIFIED AND APPROVED IN COOPERATION WITH: